Renaissance Man
With any job, there is a right way and a wrong way to do things. For men like "Scrap Iron" Adam Pearce, wrestling isn't just a job. It is a passion. A career. This isn't a passing fancy, as we have seen with "real" athletes and MMA fighters over the last half decade. As Pearce himself stated on the video that aired prior to his match for Gut Check on Impact Wrestling, over half the days of his life have been spent as a professional wrestler. He's good at what he does, too. Professional wrestlers do not get booked consistently around the world if they have nothing to offer inside the ropes.
There was a time when wrestlers were required to be renaissance men. They were athletes, showmen, fighters, actors, traveling salesmen, con men, and hustlers. They were also required to be do-it-yourself travel agents, mechanics, and sports agents. The hours and trips were long, and there was hell to pay if a wrestler missed a show because of something like a flat tire or blown engine. If a wrestler missed a show for reasons short of death or Divine intervention, repairing a reputation required a lot of time and effort. Sometimes, Divine intervention wasn't an acceptable reason.
Once upon a time, everything was a negotiation in professional wrestling. In those days, negotiations ranged from where a man wrestled to how much he would be paid for being there, from if they won or lost to how they won or lost, from sleeping arrangements to future engagements. Services in this cutthroat industry were available to the highest bidder, and bidding was almost open. That was then.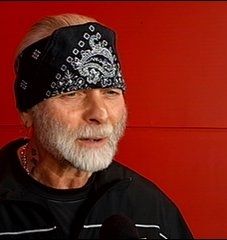 Today, traces of the old days remain. Professional wrestlers are still relentless salesmen and hustlers. A story persists from Pikeville, Kentucky a few years ago of a 70 year old Jimmy Valiant cleaning out a dollar store's entire stock of bandanas. He then "paid" for the bandanas with tickets to that evening's show, where he sold one of those $1 bandanas back to the cashier that sold them to him for $5 on the premise that it was an "Authentic Jimmy 'Boogie Woogie Man' Valiant bandana." Winners and losers and the method by which they are determined can still be debated amongst several parties. Money will always be an issue, because this is a business. All of that is outside the ring.
The formula for what happens in the ring has shifted dramatically. I don't claim to have any firsthand experience with this. I'm not one of "the boys." I'm just a longtime observer – probably like you – so don't take my word for it. Take Al Snow's.
Al Snow is a 31 year veteran of professional wrestling. He has performed at Wrestlemanias and in the old ECW arena. I've also watched him wrestle outdoors, under a tent, in August in eastern Kentucky. He's heavily involved in the current creative direction of TNA wrestling. He has done and seen most of what the wrestling world has to offer in some form or fashion.
In 2009, Al sat down with ESPN Radio to talk professional wrestling. In that interview, Al bemoaned the current method of teaching people to wrestle. He decried the "7 Deadly Steps" that go into teaching someone about what goes into a wrestling match. "Smartening someone up" is a term that has lost much of its meaning. The advent of the internet has made terms like kayfabe, heat, heel, babyface, powder, and broadway common knowledge amongst virtually anyone that wants to learn a little about the business. That part of the business that was protected for decades is now out in the open. Per Al Snow, smartening someone up now means teaching them to do things the right way within the scope of professional wrestling in terms of respect and how to behave.
Gone (mostly) are the days of Dory Funk, Jr. meeting someone five minutes before his match because he pulled into the parking lot on two wheels for the second show of a Sunday double shot and "calling it in the ring." Matches now are largely planned out between two men that have been indoctrinated to work the same style. Matches are a process, and everyone is taught the same process. You'll hear this from Al Snow, Jim Cornette, Terry Funk, and anybody from inside the business whose career began before the 1990′s. The benefit of the modern system is that any two people can immediately work together. The downside is, as Al Snow pointed out in the video above, that eventually everything begins to look the same.
Enter Adam Pearce.
Pearce is a modern day renaissance man. It takes a different form than it did forty years ago, but the label still applies. Pearce lives and breathes professional wrestling, but he has not been consumed by it like so many of his predecessors. The history of professional wrestling is littered with cautionary tales of men that the industry has chewed up and spit out. Some of these tales are tragic, like the Von Erich family. Some are surreal, like Chris Benoit. There are overdoses so often that it's more of a surprise when a wrestling death isn't drug related. Every once in a while, a story like what Jake Roberts is currently doing will crop up and offer a little bit of hope. Spend five minutes talking to Adam Pearce, and you'll realize that he will be okay when the wrestling part of his life is over. He has a family. He is educated and articulate. He is active in the community, and visits schools to educate children on how to be healthier and more active. Trust me when I tell you that wrestling needs men like Adam Pearce more than men like Adam Pearce need wrestling.
He's also a throwback to the men of wrestling's distant past. He is a self proclaimed hustler, and handles his own travel arrangements, merchandise, and bookings. He is world traveled many times over. He brings to the ring with him the type of experience that comes from wrestling in front of television cameras in Hollywood, thousands of fans in Mexico, and dozens in a cavernous rodeo arena at the Ohio State Fair. These are all valuable learning experiences in the career of a professional wrestler, things that can't be taught and must be lived to gain the benefits. Pearce has learned to adapt. You'll be hard pressed to find "Scrap Iron" looking lost or out of place in a wrestling ring. He is, by every definiton, a professional wrestler.
Despite the name "Scrap Iron", Pearce is a gentleman. He carries himself with the dignity you would expect of a five time world champion. He is put together, he speaks to co-workers and fans alike with respect, and represents the sport arguably better than the sport deserves. He is quick with advice for those wise enough to seek it. Yet, with all of this being true, we have yet to touch on what may be Pearce's greatest gift.
Adam Pearce "gets" wrestling. He understands it in a way that few ever seem to. He is able to separate and compartmentalize the business from the personal. He has been a part of multiple creative teams, and has proven himself as an effective storyteller. Along with Colt Cabana, Pearce spearheaded "7 Levels of Hate," an innovative and globetrotting feud with the NWA World Heavyweight Championship as the centerpiece. The series of matches captured the feel of an old-school blood feud while pushing the envelope with one gimmick match after another. No disrespect to anyone related with the NWA in the past, but the efforts of Pearce and Cabana made the NWA title more relevant than it had been for years. Pearce can wrestle. He can teach. He can book.
That brings us to Gut Check.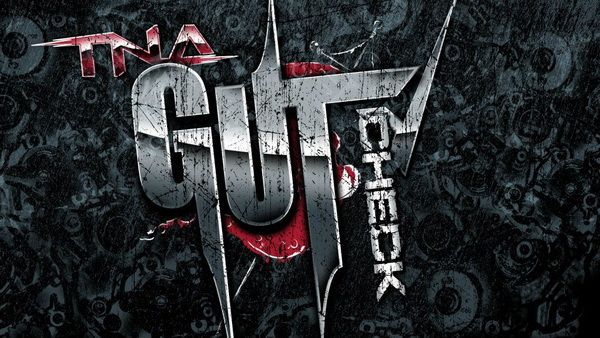 Adam Pearce represents a dying breed – men that understand tradition and are able to integrate it with a modern product. I won't say that TNA needs Adam Pearce more than he needs them. Such an opportunity would be important to anyone in the world of professional wrestling. There are a finite number of "spots" and a seemingly infinite number of wrestlers jockeying for them. Promotions survive roster additions and releases all the time. You can scroll up a few paragraphs if you need a reminder of why I genuinely believe that Adam Pearce could survive outside of professional wrestling in general and TNA specifically. I also genuinely believe that both parties could benefit from each other.
Legendary Green Bay Packers coach Vince Lombardi once said "Some of us will do our jobs well and some will not, but we will be judged by only one thing-the result." That's why this Gut Check matters. This Gut Check represents the chance to do things the right way. This is TNA's chance to prove that hard work matters and that talent wins in the end. Adam Pearce's legacy is secure – a throwback star and a five time world champion that has conducted himself with class and dignity over the last 17-plus years. I'm not the first person to say so, and I'm sure I won't be the last, but the result of this coming Thursday's Gut Check will go a long way towards passing judgment on TNA's chosen method of bringing in new talent.
Open your eyes, TNA.